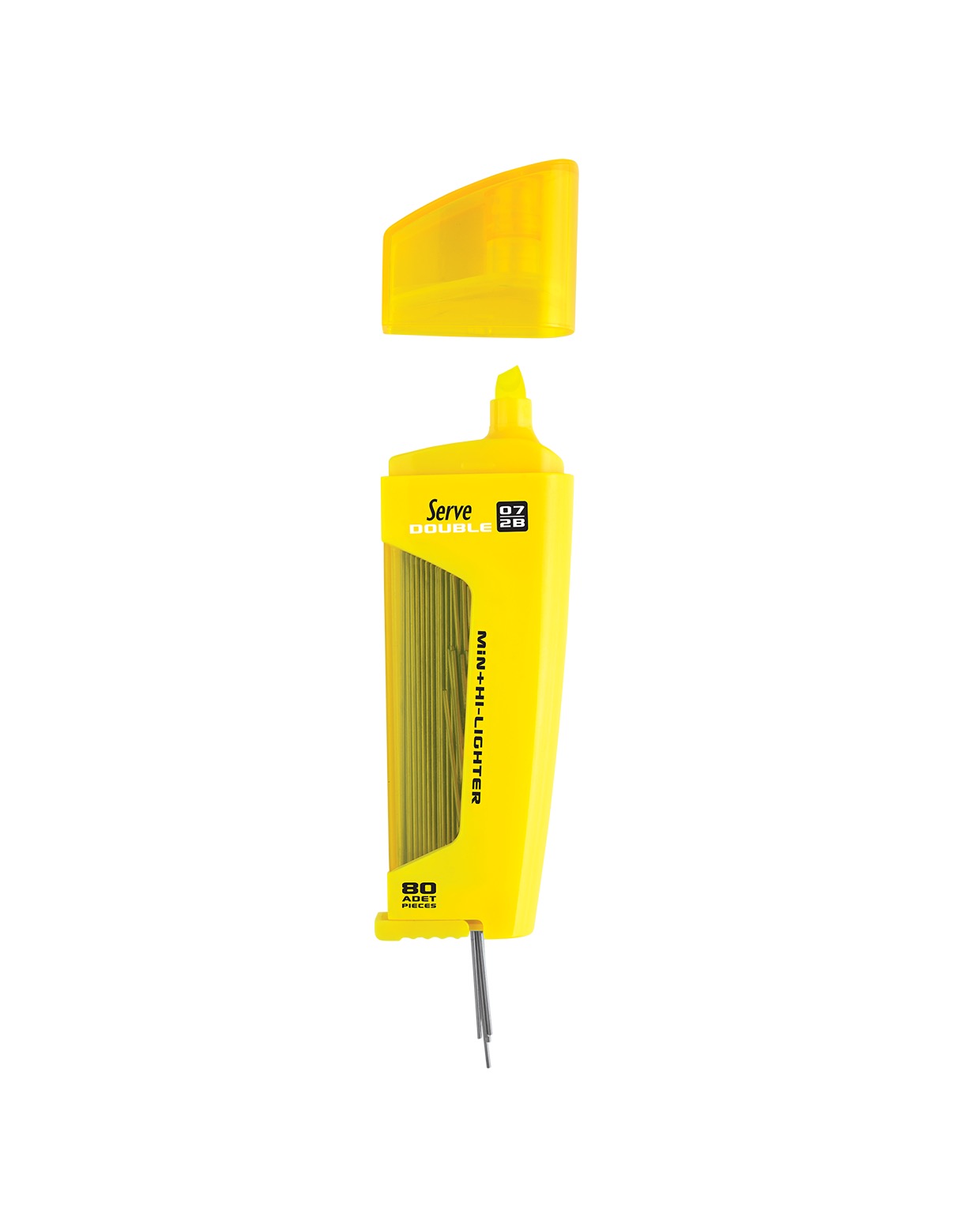 Double
Kemerburgaz Stationery presents a new innovation: Serve DOUBLE, where high quality leads and German origin pigment-based ink highlighter with varying fluorescent colours meet.
Two different functions in one tube! Being patented in USA, EU, China and Turkey, and in compliance with safety and health regulations, Serve DOUBLE gives you the comfort of not carrying two items separately. Min + Highlighter
Fluorescent ink made in Germany
High quality graphite leads
0.5 / 2B series 80pcs leads with 3 different colour highlighters
0.7 / 2B series 80pcs leads with 6 different colour highlighters
0.9 / 2B series 50pcs leads with 5 different colour highlighters.
Product Colors
0.5mm
0.7mm
0.9mm